Wood Floor Refinishing Miami, Florida
Our local business also specializes in wood floor and hardwood floor cleaning. Wood flooring is prized for its beauty and long lifespan. However, it can't remain beautiful or last so long without proper care.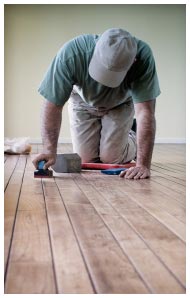 Knowing how to clean wood floors yourself is an important first step in maintaining your floors. Invest in the proper tools and equipment, such as mats by every door to trap dirt and debris, a good broom, a vacuum cleaner designed for hard flooring (no beater bar), and a terry-cloth mop. Sweep your wood floors weekly and be sure to use a spray cleaner specifically made for wood floors to clean up any stains or spills.
For anything more significant than everyday cleaning, rely on the experienced professionals at UCM Carpet Cleaning Miami.
Maintain and Restore Wood Floors with Us
UCM Carpet Cleaning Miami in Miami, Florida employs trained technicians in all aspects of maintaining and restoring wood flooring, including water damage restoration. Here are a few of the processes we can use to make your wood floor look great again:
'Screen' floor, or remove the top layers of polyurethane and reapply new layers
Sand flooring to create an even base, removing any scratches or dents in the wood itself
Apply filler if needed to any of these inconsistencies
Reseal the top layers
Apply finish for a new-wood looking shine
Wax for protection
We use top-of-the-line equipment to do the best job on your floors, also minimizing the dust and noise that comes along with wood floor restoration.
Our processes are important to prolong the life of any hardwood flooring that is showing significant wear and tear. Typically, screening should be done every few years for a satin-smooth floor finish.
Don't Forget Our Other Cleaning Services, like:
UCM Carpet Cleaning Miami can restore wood flooring damaged by water, either by spill or flood. We will work with you to get your floor back in shape and looking beautiful again. Call 954-399-7555 for more information.