Miami Rug Cleaning Services
If you live in the Miami area and need rug cleaning, then it's time to call us. Rugs can become dirty fast because they are always near foot traffic or other sources of dirt which makes them difficult for proper cleaning without professional equipment that will take care!
Your rugs need more than a vacuum cleaner to keep them clean and dust-free. If you want your rugs to last a long time, then you should think about hiring a professional area rug cleaning service from time to time.
Expert Area Rug Cleaning Miami
If you live in the greater Miami area and are interested in home cleaning care with an emphasis on rug cleaning, check out UCM Carpet Cleaning Miami services. We are a cleaning provider that cares about our customers, their rugs, and pay real attention to detail. No matter what previous rug cleaner you have used, we take pride in our capacity to remove all stains, regardless of how entrenched they have become.
UCM Carpet Cleaning Miami Treats:
Area rugs
Persian rugs
Braided rugs
Modern rugs
Rug runners
Handmade rugs
Others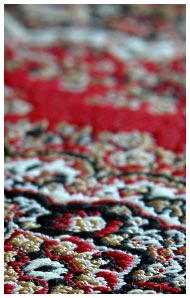 Area Rug Cleaning near Miami, FL
If you want your rug to look neat and clean, the right area rug cleaning services are exactly what you need. In case you live in Florida and you are looking for a service of area rug cleaning near me, you can approach us for a consultation. We would be more than happy to offer our services as we are professionals in area rug cleaning in Miami, FL.
The Best Rug Cleaning Equipment
We use the latest equipment available in order to offer you the best area rug cleaning and antique rugs cleaning services. Our end-to-end service will take care of all your rug cleaning requirements.
Best Rug Cleaning Methods and Supplies
At UCM Carpet Cleaning Miami, there is no compromise on quality. Only top quality products are used for area rug cleaning, oriental rug cleaning, and everything in between. We are proud to provide an end-to-end service for all of our customers and cover all rug cleaning needs.
Our professional area rug cleaning service caters to your every need. We use the hot-water extraction method when we want to extract the dirt and allergens hidden within the fibers of your rug. We also offer rug cleaning methods like rug shampoo, rug steam cleaning, and rug deep cleaning techniques.
For synthetic rugs, we use deep and hot water extraction methods. For more delicate, hand woven rugs, we prefer to transfer your rug to our private cleaning facility where your rug will receive the hand washing and grooming it deserves.
Our Professionals
UCM Carpet Cleaning Miami offers rug cleaning services like no other. We specialize in making your area rugs look brand new, dust-free, ensuring a healthier household for all.
Onsite Area Rug Cleaning Process
You can get professionally cleaned area rugs with our area rug cleaning Miami services. Once you hire our pro area rug cleaning service, you can relax while we start the cleaning process. Our employees exhibit professionalism at every step.
We will begin by inspecting the area rug and giving you an idea about the various cleaning options.
After moving the furniture out of the way, we will begin by spot treating the rug.
Our cleaning machines help to clean the rug thoroughly. Hot water is pumped into the area rug to loosen any dirt that is stuck within the fibers. The water is extracted to remove the dirt.
Our rug cleaning machine then quickly dries the rug with its suction force.
All rug stains, spills and bacteria will be removed completely and if you are not satisfied with the result, our specialists will come back and redo the entire process. We also specialize in carpet cleaning, which we can easily take care of while your rugs are being serviced.
Schedule Rug Cleaning with Us!
With our professional rug cleaning services, you will have spotless area rugs all around your house. You will not have to make any compromises when it comes to the beauty of your residence or office. The professional clean up services are known for getting the job done efficiently and professionally. Our pro rug cleaners will give you the best service as always.
Call us at 954-399-7555 to check out our cleaning specials today!
We use 100% green cleaning products for all of our cleaning services.
Also we provide upholstery cleaning in Miami, FL.