Furniture Cleaning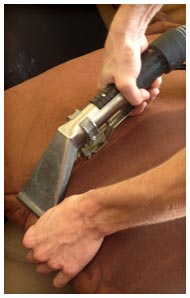 Furniture plays an important part in enhancing the overall look and appearance of our living room. Without neat arrangement, the place will look incomplete. Furniture is what grabs the attention of visitors when they enter your house. To maintain the nice look and charm of the precious furniture you need to be extra careful in terms of maintenance and cleaning.
You can do part of the cleaning on your own, but your hands will not do the same work the way professional cleaners would have done, it is always better to hire furniture cleaning services providers in Miami to do the cleaning task for you.
Furniture cleaning service providers in Miami FL will do a perfect job beyond your expectations. Let's look at these tips to help you out!
Furniture cleaning service
It is the best option to use professional cleaning service due to the following reasons:
To prolong the future of your furniture
Dirt gets accumulated on furniture over time, and in the process it ruins the beauty of your lovely furniture, especially when children touch them regularly with dirty hands in their daily play. Professional upholstery cleaning service will come to your rescue as they use a cleaning agent that is not hard on the upholstery fabric and good in removing stains on your furniture. This increases the life span of your furniture as the cleaning process is done smoothly without too much pressure being applied in the process;
They use the best techniques to do the cleaning process
Professional furniture cleaners in Miami have well-trained staffs that have knowledge on how to clean different upholstery. They are also well versed with the latest cleaning techniques. So you don't have to worry about any damage to your furniture, the cleaning will be done up to our high standards.
Furniture cleaning in Miami, FL
If you don't attend to your furniture for a long period of time, dust and dirt will accumulate and will become difficult for you to clean them, with UCM carpet cleaning services Miami all the cleaning process will be done for you at a small fee.
Organic cleaning solutions
Professional furniture cleaner near me use organic cleaning detergents to clean the furniture, the detergents are Eco-friendly. If your furniture has aluminum portions, you may wish to use a mild detergent mixed with warm water to wipe it down.
Sofa cleaning
Sofa cleaning is among the main chores in furniture cleaning; some sofas might be made from fabrics or leathers. Professional furniture cleaners in Miami use shampoo that suits your couch to make sure it is cleaned to your expectations.
Contact furniture cleaning services Miami today to get advanced services from our reputable providers with long term experience in furniture cleaning.